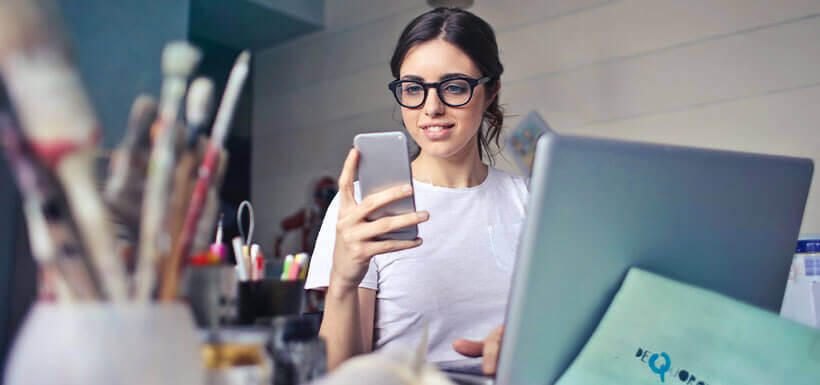 Building a robust online presence is a must for small businesses of all kinds, as it offers new opportunities to boost brand awareness, build relationships, and compete in a rapidly growing global marketplace. Many free and premium tools are available to help both online-only entrepreneurs and owners of "brick and mortar" businesses to expand their brand in the digital world, and the list continues to grow. But, which ones make the most sense for your business?
Here's a look at some of the top online business tools for essential functions to help small businesses grow an effective – and lucrative – online presence.
Build Your Toolkit With Goals in Mind
Hundreds of apps and free WordPress plugins are available to perform just about every kind of business-related task, from scheduling meetings to bookkeeping. Every business has unique needs related to its niche, company culture and mission, and building a "go-to," kit of online tools to keep the company running smoothly needs to keep those things in mind. In general, though, just about every business needs management tools for organizing finances and handling payments, communication, marketing, and social sharing, and handling documents. These popular online tools for handling those and related tasks are all available in a cloud-based form, so users don't have to install software on local computers in order to use them.
Financial and Accounting Tools
Businesses of all sizes and types need reliable and accurate ways to track finances and manage taxes, and a variety of online apps exist to fill the bill. The most versatile and user-friendly of these, according to business accounting specialists, is the well-known Intuit QuickBooks. QuickBooks is a one-stop solution for handling billing, preparing taxes and managing day-to-day accounting tasks. It's available both for purchase in the traditional desktop software bundle or by subscription in the cloud, with monthly plans for users ranging from independent contractors to small business owners and providers of both services and products.
Payment Gateway Tools
For businesses that take online payments for services or products, a secure payment gateway is essential for keeping transactions and customer data safe from theft or compromise. Major e-commerce platforms provide their own payment frameworks, but a variety of free and premium gateway applications with features including SSL (Secure Socket Layer) technology and encryption to keep transactions secure, but users can download and install a variety of cloud-based payment portals for taking payments directly from a company website. The best known of these is, of course, PayPal, which offers both personal and premium business versions, along with a variety of other business services such as invoicing. Related products offering secure payment options for credit and debit card transactions include Stripe and Square, with a variety of tiered plans with additional services available.
Communication Apps for Far-Flung Teams
A variety of communication and scheduling apps are available to help company staff stay connected and in sync on projects that involve coordinating the efforts of individuals working in locations around the country – or around the world. Topping the list is Slack, a cloud-based messaging and connectivity app that helps teams brainstorm as well as share documents, images, and video. Slack allows users to create multiple workspaces with direct and team messaging, with a variety of extensions for additional functionality in its tiered plans for business and enterprise users.
For video conferencing and in-person calling, apps such as Skype and Join.me create virtual chat rooms for live discussion and meetings, while GoToMeeting allows users to schedule webinars, online workshops, and conferences with users around the world.
Digital Marketing and Social Sharing Apps
For businesses in niches of all kinds, online marketing through social networks can build awareness and attract new customers. Content creation, social media sharing, and search engine optimization plugins can help boost a company's online presence and save time and resources. With robust features for promoting and sharing content on social media accounts and publishing sites like Medium, social media management plugins and apps such as Hootsuite and Buffer allow users to schedule content for posting to a variety of social media accounts, along with social media management tools to track engagement and activity. Both platforms offer a free basic version or free trial, with additional tiered plans for more features and business-related services.
Analytics tools can also boost the success of digital marketing, and Google's suite of analytics and keyword planners provide tools for optimizing your website content and metadata for search rankings, and for tracking user engagement and the performance of different types of shared content. Both are available for free from Google.
Yoast is one of the most famous SEO tools that can help ensure web content such as blog posts or pages are optimized for search engine results. The basic version can be added to WordPress websites as a free plugin, and premium versions with additional features are available from the developer.
Document Sharing and Collaboration Tools
Whether a group is working on a publication or two people want to discuss a memo, sharing documents quickly and easily with all relevant parties is essential for smooth collaboration and communication. With online apps that can be accessed from any device, it's possible to collaborate and keep projects on track in real time, with no need for downloading, printing, or emailing.
Google Drive/Google Docs is accessible from anywhere, offering options for storing documents in the cloud and allowing for editing and sharing right on the page. Google Docs can also be used as an online writing tool for creating new documents, and cloud storage make it easy to keep and share them. Another efficient and popular cloud-based document sharing tool, Dropbox is available in both free and paid formats, depending on the amount of storage needed, and links to the documents stored there can be shared with anyone.
With cloud-based functionality and free versions and trials, online tools for small business owners can save time, resources, and money. The top online marketing tools for small businesses are scalable, versatile, and easy to use – and no matter what the task might be, there's always an app to help