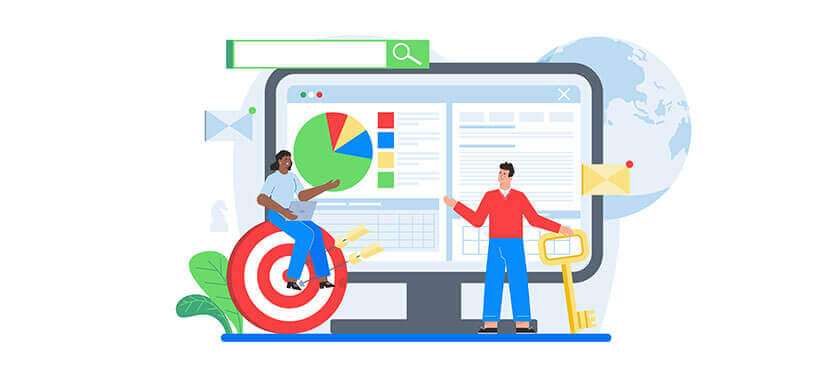 Business is booming in the world of eCommerce and just about anyone can set up an online storefront – even on the slimmest of shoestring budgets. Success depends on making sure potential customers can find your store and receive the best possible shopping experience when they visit. Paid publicity can help, but there are a number of things you can do to optimize your store for maximum visibility right on your website without spending a dime. Here's a look at five low-cost ways to increase traffic to your website and boost customer engagement.
Optimize Your Store for Organic Search
Paid advertising and other kinds of marketing strategies can play an important part in promoting your new online shop, but it's also essential to make a plan to rank high in organic searches by practicing search engine optimization – the natural way that people search for information or products online. These searches respond to keywords or questions submitted to search engines like Google or Bing and deliver the best matches to the searcher. Ranking high – on the first page of search results – is the goal of just about every online business, since nearly two-thirds of searchers never click to the second page of their search results.
Long-tail keywords aren't the only criteria for ranking high or improving your online presence through search engine optimization. Google and other search engines operate on a mysterious algorithm system that also factors in many other features of a website when assigning rankings. These can include a site's authority, which can be established by quality backlinks, or links back to the site by other reputable websites, and the quality of the user experience it offers visitors. That's why Google's recent algorithm changes heavily penalized spammy, keyword stuffed sites with low value to visitors.
Learning how to optimize your website for easy searching and engaging user experience can not only boost your search engine rankings but also establish your site as an authority in your niche and enhance your brand's visibility. Additionally, you don't need to be an expert in web design and development to make small but significant changes that will make your site more search friendly.
Include Quality Content – Everywhere
If you visited a brick and mortar store and found empty shelves, a vacant front window and no one available to serve you, you would probably turn around and leave. The same is true for your online store. Make sure that your product pages include a range of products, not just one or two, and that they're packed with keyword rich descriptions of your products and organized in intuitive ways. Add featured content, testimonials, or reviews to a visually appealing homepage. Add a blog to your site and keep it updated with a mix of topical and evergreen content that is relevant to your customers' interests and needs.
Since search engine crawlers regularly search sites for new, relevant content, having an active, interactive site that is updated on a regular basis shows visitors and search engines that your store is a thriving online concern.
Make Your Store Interactive
Search engines also consider factors such as "dwell time," – the amount of time a visitor spends on your site and what they do there – in search rankings. Making sure your site is attractive and easy to navigate can encourage visitors to stick around, but you can also engage visitors by encouraging them to interact with your store and your brand. Adding features such as comments and live chat can encourage them to ask questions and express opinions. Consider showcasing customer content, such as sharing product photos, or running contests for things like naming new products. Beyond selling products, these kinds of strategies can build brand awareness and create a loyal tribe of supporters willing to share your content with others.
Make Your Site Mobile Friendly
More than half of all online shopping now takes place from mobile devices, rather than desktop or laptop computers. For that reason, Google and other search engines now consider mobile responsiveness a key factor in higher search rankings. Consider installing a mobile-responsive theme for your WordPress site, or add a plugin to make an existing theme more mobile friendly. To improve the mobile experience, even more, eliminate intrusive "interstitial," content such as large popups or overlays that block a user's view of your pages.
Use Keywords Where It Counts
Although Google penalizes poor quality and keyword stuffed sites, it rewards sites that use keywords smartly. Incorporate keywords, especially "long tail," keywords of four or more words, into key areas of your site, including page and post titles, headers, subheaders, and product descriptions. Don't forget to add them to image alt text and site metadata, and set custom URLs for all pages, so that they include keywords rather than default strings of numbers.
Include Navigation Tools and Site Maps
Make sure navigation and user tools, such as your site's menus, are up to date and point clearly to the relevant content – a key feature for making your site easier for visitors to navigate. Make sure that contact information and other essentials about your store and your products are easily visible. Submit a site map to Google, as well. A site map includes all the pages on your site, with their relevant keywords, and helps to ensure that all the pages on your site will be crawled for indexing. If you change or update content on the site, be sure to update your site map too, so that it stays current.
It's never been easier to open your own online store, thanks to an array of free and paid tools for building your dream website and reaching potential customers from around the world. You can optimize your new storefront for maximum search visibility and user-friendliness from within your website using resources you already have – all for free, no development experience or digital marketing budget required.
Ready to build a website? Learn more about our web hosting options from our customer support experts at AllinwebIT today.