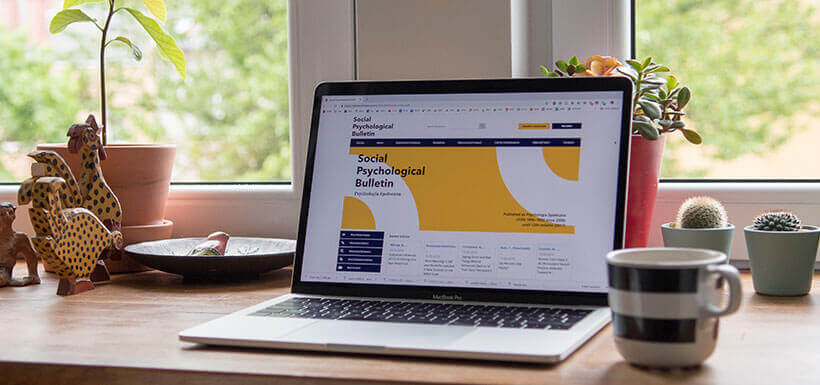 Building a site that engages your audiences and makes you feel like you're winning the internet can be a challenging feat. It takes a special combination of superpowers to create a site that captivates your visitors, but your WordPress website can be a bright online presence with a few tips and tricks.
Are you ready to win the hearts of audiences on the web? Grab your cape and read about the 3 ways you can be the hero of your site.
1) Inspire Your Audience With Your "About Us," Page
The "About Us," page is extremely important when you're first creating your site because it tells a story that will stand out to visitors. You want to humanize your brand by providing a description that will help people connect with the product or service on your site. Your "About Us," page shouldn't be formal and robotic, it should be friendly, engaging.
Need the formula to help you get your About Page started? Here's our 5 step process to creating a larger than life "About Us," page.
1. Write out your mission statement
2. Tell your company/brand story
3. Share how you've grown
4. Pinpoint your target audience
5. Explain who you've worked with
2) Identify Your Target Audience
Whether you're new to site building or an experienced pro, knowing your target audience is a superpower to harness. Who you are addressing on your site is not only important for high conversions but can help you craft the voice and tone of your content. There are several factors to consider when deciphering your target audiences like interests, passions, and buying habits.
As you get familiar with your target audience you'll be able to craft messages and curate services that speak directly to that consumer. It takes time— while possible, you probably won't become a superhero overnight. Stay patient, it won't take forever to identify your audience, but it will require you to study the habits of your visitors and engage with the people who frequent your site.
If you're looking for online assistance that can help you identify your target audience, Google Analytics or social media are prominent tools that track engagement and traffic.
3) Keep Your Messaging Consistent
Consistency is key. We can't say that enough. Clear messaging can help you alleviate confusion and unclear communication on your site. You have to create a reliable and authentic relationship with your audience in order for your brand to resonate with your site visitors. Don't have fragmented messages, narrow down what's important for your brand and strengthen those messages across your site.
Look over your site and see if items like your logo, header, and content are consistent with your brand voice. If you can recognize a few inconsistencies with the message of your site, it's time to put your hero cape on. Tackle the content gaps head on and monitor how audiences respond to the improvements.
Your website building journey is going to be full of transformation, action, and reinvention. There may be a few twists and turns, but WordPress has a great community of users who have your back if you need feedback on how to improve your site! Even heroes can use a helping hand and with WordPress features like free plugins and customization tools at your fingertips, there is no doubt your site will soar to new heights.